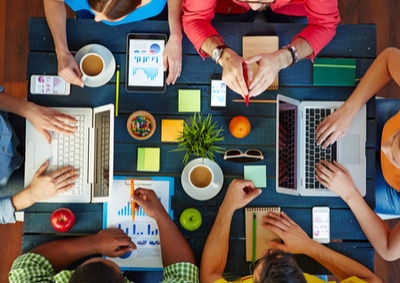 Managing people isn't easy – particularly for companies that operate in more than one location or country. Different work locations, languages, and regulatory requirements can make managing people a complex and time-consuming task.
This is where innovative technologies can help. Human Capital Management (HCM) suites like SAP Success Factors Employee Central can help any size organization make their HR practices more efficient, reliable, and transparent.
The challenges of managing HR data
One of the most challenging issues for companies that operate globally is the ability to manage employee data. The use of multiple systems often makes conducting higher level analysis particularly challenging, with significant manual intervention required to address discrepancies and other issues. Yet, implementing global HCM suites has historically been deemed too costly or too time consuming for all but the largest companies to leverage.
Now the cloud is making global HCM suites accessible to companies of every size. By working with leading cloud-services providers – like SAP – companies can reap the benefits of technology-enabled HCM while avoiding significant infrastructure costs.
Bringing scalable solutions to every organization's fingertips
SAP SuccessFactors Employee Central is a cloud-based HCM suite that allows organizations of any size to manage their employee records and master data files. The fully scalable solution works for both small companies and for companies with globe-spanning operations.
Small companies: Employee Central provides a streamlined approach for managing HR data. By leveraging technology, Employee Central lessens the burden on HR staff, while providing more transparency and value-added data analytics to management. As small companies scale-up, Employee Central can also scale with them.
Large companies: Employee Central lets global companies streamline their global HR practices. Organizations can also segment the system to allow for multiple company codes, multiple lines of reporting, and different degrees of HR oversight. While the system stores base information on employees – enabling more powerful analytics – it also provides for localized optimization so that information required within different countries can also be identified, tracked and analyzed.
The benefits of SAP SuccessFactors Employee Central
While there are a number of HCM suites available, SAP SuccessFactors Employee Central is one of a kind. It enables companies to be both global – and local. Six key benefits of Employee Central include:
Provides localized functionality: In addition to providing consistent global record-keeping, Employee Central has the flexibility to track data for specific countries (e.g. recording social insurance numbers or aboriginal status in Canada).
Enables self-service: Employee Central enables self-service HR data management, allowing for shared ownership of data between individual employees and HR. For example, employees can update personal information or notify HR should reporting information be incorrect.
Meets the needs of a mobile workforce: Employee Central is accessible through a mobile app – giving employees and managers access anywhere at anytime.
Delivers services underpinned SAP's leading security practices: Employee Central is offered in the cloud using SAP's highly-secure technologies. SAP constantly updates its cybersecurity practices – providing a more secure solution than most companies can achieve on their own.
Allows for advanced reporting: Employee Central makes conducting data analytics more efficient and more consistent with a number of automated reporting options.
Provides standalone functionality, with expansion capabilities: Employee Central is a strong core HRM suite. Yet, it can be easily expanded using a number of add-on modules that provide additional value to HR areas like recruitment and employee development.
Whether you are a big company or a small one looking to grow, SAP SuccessFactors Employee Central can give you the technology you need to get the most out of your employee data.
For more information on SAP SuccessFactors visit: illumitihcm.com