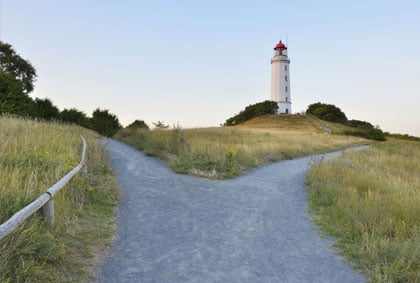 Many organizations understand that upgrading to SAP S/4HANA will deliver benefits across the business. However, quantifying and prioritizing these benefits in order to develop a strong business case can pose challenges that delay a move forward.
Across businesses, about 20% of the value of a move to S/4HANA comes from reductions in total cost of ownership, while another 30-40% comes from increases in productivity driven by the ERP system. The largest source of value from upgrading—in the order of 50-60%, depending on the organization—comes from improvements to business processes. It is this latter area that should form the foundation for your business case, and there are two free SAP tools that can help.
SAP Innovation and Optimization Pathfinder Report
Pathfinder consolidates the information contained in a number of other SAP reports to create a customized, detailed and interactive report that shines a spotlight on your ERP usage. Using your unique implementation and usage patterns, the Pathfinder report uncovers potential areas for innovation, business process improvements and IT innovations.
The Pathfinder report:
Details opportunities to improve your existing SAP ERP implementation through functional enhancements.
Highlights areas where your current user experience can be simplified and improved through relevant SAP Fiori apps.
Shows where you can improve your business processes based on current KPIs.
Outlines areas to improve or optimize your IT systems to improve security, usability, and function.
Highlights opportunities to enhance your implementation though SAP cloud solutions.
Shows you the path forward through digital transformation with S/4HANA.
The level of detail provided in the Pathfinder report is not only relevant for understanding where and how your business can benefit from S/4HANA, but also details how you can begin to make changes within your current implementation to enable a phased transition to S/4HANA. The report is also fully interactive, letting you focus and drill deep on the priority areas for your business. You can access information on the Pathfinder Report directly from here: www.sap.com/pathfinder.
SAP Transformation Navigator
The SAP Transformation Navigator is the newest tool in the toolset, designed to support businesses on their journeys of digital transformation. By providing insight into your business processes, the Transformation Navigator delivers the information you need to help create a strong business case and understand your path forward.
As with so many of SAP's tools, the Transformation Navigator is available for free. Depending on your needs, you can either allow the tool to link directly to your system to analyze your active modules, or provide info on your ERP manually. The tool then outlines what embedded and cloud products would best support your business processes. While the Transformation Navigator provides great insight into the process improvements you can achieve by a move to S/4HANA, it also highlights opportunities for immediate improvement.
One of the most useful aspects of the Transformation Navigator, especially when it comes to developing your business case, is the ability to select and prioritize value drivers across your organization. Based on the areas that you've identified as priorities, such as reducing finance costs, the Transformation Navigator will make recommendations on what solutions you should implement to realize those benefits. Specific recommendations can be achieved through process transformation, context-specific program elements or conversion to S/4HANA, as well as appropriate replacements for discontinued content, where available. The tool then allows you to set your priority for each recommended product, depending on the needs of your business. You can access information on the Transformation Navigator directly from here:
Together, these two tools provide the core foundation for a strong business case. For more detail on using these tools, or to discover how Illumiti can further help you on your journey to S/4HANA, please contact cdippell@illumiti.com