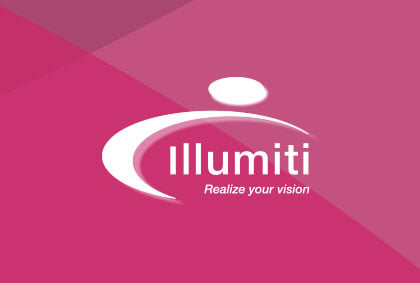 While implementing a new ERP system can provide tremendous benefit to an organization, the implementation process itself can be daunting. After all, the impact of these projects on the organization tends to be very large and everyone has heard stories of failed implementations.
According to the 2014 ERP Report by Panorama Consulting Solutions, approximately 54% of projects exceed their planned budgets and 72% exceed their planned durations. This same research also indicates that a whopping 66% of organizations they surveyed received less than 50% of the measurable benefits they anticipated from their ERP initiative.
While there's no magic cure, there are several measures you can take to position yourselves for a successful ERP implementation. One of the most critical is to find the right implementation partner. Here are our top 6 considerations in finding the best implementation partner for your project.
Industry experience. The vendor should have experience in implementing ERP in your vertical, or at the very least, implementing ERP for businesses with similar process needs to yours. Ideally they would have enough success that they've developed a pre-defined template that accelerates implementations.
Team member experience. While it's cost-effective to populate implementation teams with junior members, your implementation must be led by senior people who've got the experience and expertise to bring in a successful project. While you can't always know up front exactly who will be on your team, you should be able to understand who will lead the effort and you should be comfortable also with the safeguards put in place by the vendor in the form of QA activities and the resources assigned to them.
Participation from the start. Key members of the implementation team should be part of the discovery process and demonstrations when you're evaluating vendor solutions. When implementation team members help put together the proposal for your project, you can be sure that there's continuity between the sales and implementation teams, and that the organization is proposing the best solution it has to meet your business requirements.
Outcomes-focused methodology. It's not enough to be technically skilled or excellent project managers. Your implementation team also needs to be knowledgeable and focused on business outcomes and results, ensuring they can manage the challenges of complex ERP deployments, without losing sight of what they are trying to achieve. This requires a solid methodology, critical communication and management skills, and the ability to understand and maintain project and business priorities, throughout the entire project lifecycle.
Insight into technologies and business needs. Up-to-date knowledge about technology advancements is a must in an ERP implementation partner, but it's not enough. Your partner must be able to evaluate technologies in light of your shifting business needs and offer solutions that deliver true business value.
Complete support program. As the platform for your business, it's critical that you have the right support to keep your ERP system operating at peak efficiency, wherever and whenever you need it. The best vendor to support your ERP system tends to be the company that implemented it – provided it has the right processes, organization and tools to deliver high-quality support. The nature of support work, being less predictable than projects in terms of timing and effort requirements in each skill set, makes support a real challenge. It's important to confirm that your ERP vendor can offer ongoing, cost-effective and timely support as part of its service, including international support capabilities if your operation requires either right away or as it continues to grow.