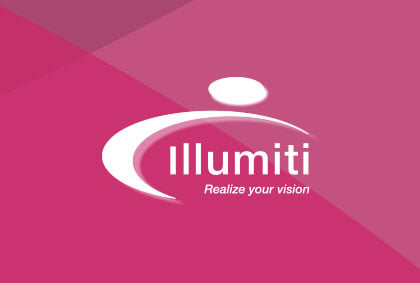 For those of you looking for a new ERP system, or even those looking to get the most out of your current system, I am sure that you have noticed a lot of content online about the dramatic shift underway toward Cloud ERP systems. However, in spite of the tremendous interest in this topic, there is also tremendous confusion around what Cloud ERP is and the different forms it takes. Over the next few posts, I'll aim to explain what it is and some of the things you should consider.
So…what is cloud ERP?
Cloud ERP uses cloud-based computing platforms to provide more flexible ERP solutions to organizations than traditional ERP solutions. Rather than investing heavily in on-premises hardware, software and data storage, organizations can work with reputable service and hosting providers to obtain access to ERP solutions that host some or all of these system components in the cloud. There are many reasons why cloud ERP can work for an organization. It allows for organizations to scale their ERP solution according to their business growth, allows for regular, transparent updating of multi-tenant ERP software and provides better data security than many individual organizations can maintain.
What types of cloud ERP are available?
There are a number of different ERP service models that organizations can choose from based on the needs and preferences of their business. One of the variables your organization should consider when choosing an ERP solution is whether to go with an on-premise, cloud or hybrid model.
On-premise: Under this model, a company purchases a perpetual license for an ERP solution and hosts the related hardware, software and network components in-house. This approach typically comes with a high upfront implementation cost, representing a capital expense that is amortized over time. Benefits of this model include a company having complete control over all the system and over the security of its data. Challenges with this model can include the skill sets, budgets and management attention required for internal staff to operate, maintain and support the system. In addition, companies – particularly in the mid-market – may find it quite costly to set up computing environments with high availability and disaster recovery capabilities, if required. Many of these challenges may be mitigated through utilizing private cloud offerings, as described below, while still using ERP solutions designed for on-premises environments.
Cloud-based: The term "Cloud" loosely refers to any resource or service made accessible by a service provider through the Internet, as opposed to being located in-house. Many different cloud service flavors exist, including some providing managed computing platforms; others providing information services for use by third-party applications; and yet others providing complete application systems (like ERP) as a service. Under this model, in its most complete flavor, an organization can subscribe to a cloud ERP service that enables it to manage most aspects of its day-to-day operation at a fixed monthly fee. This type of cloud application service would typically include a high degree of standardization across customers, while allowing for some customer-specific tailoring, but it would not support the same level of customization afforded by on-premises software solutions. It would usually entail a shorter, less costly implementation, and solution enhancements and upgrades would be prioritized and timed by the service provider. One challenge of this model is the need for organizations to put their trust in the service provider, who is responsible for maintaining the accessibility, performance and security of the system, as well as the privacy of each of its customers who share the application software and operational infrastructure.
Hybrid: A hybrid model brings together benefits of both the on-premises and cloud-based models according to the needs of a specific company. For example, an organization might choose to support some of its business functions through cloud-based application services, while keeping others in-house. Figure 1 above shows an example in which Human Resources Management, Procurement and Travel are performed through cloud application services, while core ERP functions such as Financial Management, Inventory Management and Manufacturing are supported through an on-premises ERP system. This approach has the benefit of allowing an organization to continue using a tailored solution in areas where full control and customization abilities are key, while reaping the benefits of cloud applications in areas where it can operate in an industry-standard fashion.
So now you know some of the basics around Cloud ERP. In my next post, we'll talk about a few more considerations to help you make the right decision for your business.
For more information on Cloud ERP, please check out our new thought leadership paper Cloud ERP for Asset Intensive Industries.