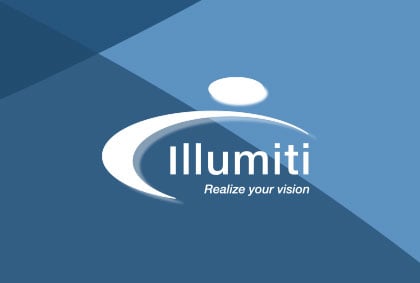 There's a lot of hype these days about minimizing the total cost of ownership (TCO) of ERP systems. Over the past several years I've read my share of articles on this topic. One particularly strong article is the Gartner paper "Ten Factors That Can Affect ERP Total Cost of Ownership"*, in which the author hypothesizes that there isn't a significant difference in TCO between vendor products – it's not what you implement, it's HOW you implement and maintain your ERP solution over time.
Based on my experience at Illumiti, I would tend to agree with this statement. Here are some ideas I'd like to highlight for improving your TCO:
Avoid extensive customization. If at all possible, avoid customizing your ERP, except for the parts that are core to your business and enable your differentiation in the market. Once customized, those changes must be carried throughout the life of the solution, through every upgrade your vendor issues. The more enhancements you add to the solution, the more challenging it becomes to maintain those customizations over the long term.
Consider ongoing application support needs. Your ERP system addresses a variety of business processes, which means you need people with particular ERP knowledge: finance, procurement, production, HR, payroll, and so on. Rather than creating a specialized team just to run and support your ERP system, it may be far more cost-effective to outsource this to a partner. ERP implementation firms maintain teams with specialized expertise that can provide the support you need, without the associated overhead of keeping them on staff. What's more, you can focus your management attention more on your core business and less on maintaining the systems it needs to operate.
Clean your data. It's important to start a new ERP system with clean master data, and ensure that it stays accurate and clean over the lifetime of your system. Yes, it's tough to clean data: deleting duplicates, ensuring address accuracy, and correcting the coding of part numbers and descriptions is tedious and time consuming. But without it, you are immortalizing a bad data structure that may cause both operational headaches and significant manual effort to get the accurate reporting you need to run your business. In this case, the long-term gain definitely outweighs the short-term pain.
Consider the cloud. Infrastructure as a service (IaaS) is becoming more popular, especially for companies with seasonal demand, such as retail. Cloud based computing infrastructure allows for supplemental peak capacity to be obtained on an as-needed basis instead of having to purchase a system sized for peak demand. Looking at the business application itself (as opposed to the infrastructure it runs on), full-scale Cloud ERP solutions are available on a subscription basis, but moving the entire set of ERP processes to a cloud application may not be the right fit for many companies. Hybrid solutions that involve a mix of cloud and on-premise systems can sometimes provide the flexibility an organization needs at a reduced cost compared with the TCO of a complete on-premise environment.
Get your business champions on board. You need to ensure you have champions who are not only the key business users, but also the key drivers of your ERP project in their particular business domain. Their participation in your ERP project will reflect their knowledge of the business and ensure that they understand how the ERP system supports their business area. It's also important to retain these champions and have them train others once your project is complete, which helps reduce TCO because it short-circuits the misunderstanding and miscommunication that can often erupt between an expert user and a support person with no user experience.
*Denise Ganly. 2012. Ten Factors That Can Affect ERP Total Cost of Ownership. Gartner Research.