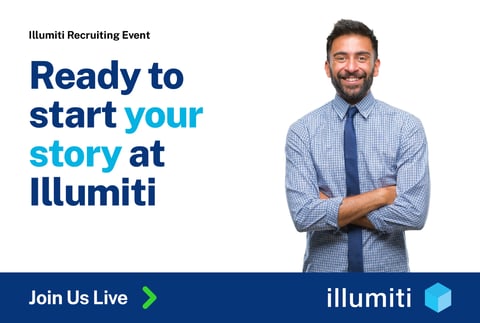 Are you ready to unleash your potential, contribute to something meaningful, and embark on the next chapter in your career?
Illumiti is a modern SAP systems integration and management consultancy. We're committed to delivering strategy, technology, and business transformation to ambitious clients. Headquartered in Toronto, we work closely with our customers from across the globe to help them realize their visions by leveraging technology, people, and leading business practices. We have a reputation for delivering successful customer projects faster, smarter, and leaner than our competitors.
Learn more about our growing consulting team.
Our virtual event will give you an opportunity to connect and engage with our amazing team. Discover how individuals began their unique journeys at Illumiti and discover what attracted them to their roles, the lessons they've learned, and how their careers have developed.
This event will begin with a panel discussion featuring a variety of speakers, including our CEO and Founder Nir Orbach . Following the panel discussion, we will host break out sessions with each of our speakers to give guests the opportunity to engage with them in a smaller, more intimate group setting. We will then cap off the event with closing remarks and next steps you can take with Illumiti.