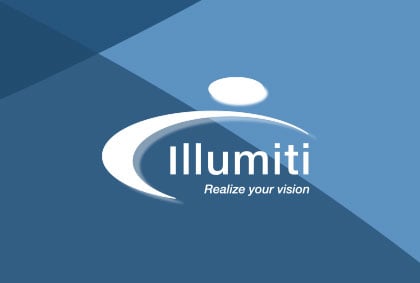 Many companies fail to see the big picture when it comes to ERP. Gartner's recent report, "Working Smarter, Not Harder Is the Key to Business Success With ERP" suggests a key reason for this is that companies may not know how to recognize or measure the true value of their ERP systems for all the aspects of their business.
The first step in accurately measuring its real importance is to understand what the value of it is within your company, and how ERP can make you more competitive. It can be challenging to get companies to view ERP not only as a technology, but as a competitive business tool that can help them differentiate in the market and support their overall goals and strategies.
According to Gartner's report, there is a perception among CIOs that ERP is often a lower priority than investments such as innovation when it comes to making a company more competitive. But if you think about it, this is putting the cart before the horse. Because you first need a solid integrated ERP foundation to ensure that the information that powers new innovative capabilities is actually accurate and up to date. For example, a company may decide to invest in a mobility app to facilitate anytime/anywhere access, but this will only work if the underlying information driving that is fully up to date and integrated.
So there is a lot you can do with ERP – but of course not all of it is going to increase your competitiveness or make you more innovative. Where Illumiti focuses its projects is in identifying what is really core for a company's business: the things that differentiate it and are mission critical. We recommend companies customize only the core pieces where they need to be changed from the standard. This keeps costs down and the implementation less complex, so it's contained to a shorter timeframe. By doing this, the ERP implementation project is kept affordable and the focus is proportionately much greater on things that will make the company more competitive.
This of particular consideration for small to mid-size companies, because they tend to be put off by the perceived life-cycle costs of an ERP implementation and may think they can't afford it. Our experience shows that it is in fact possible for SMBs to contain these costs and that they actually CAN afford to put in place the solid foundation of a world-class ERP solution that will be an enabler to their strategy today – without limiting their growth in years to come. Moreover, it is actually possible to identify the areas of your business that have a high potential for improvement up front (before even beginning an ERP implementation) by using readily available free benchmarking tools (such as those provided by SAP®) online. This way, you can identify and focus on the areas of your business where you want to see improvement sooner rather than later. We call this "moving the needle." SAP Business One and SAP Business All-In-One provide great frameworks for SMBs to get off the ground quickly and affordably.
Lastly, Gartner stresses that ERP has to align with business strategy, and must include a budget for long-term maintenance and support. Building a competency centre of key people who understand the capabilities of a company's ERP system, knowing what it can do and how it can evolve, will help guide any changes on a long-term basis.
Those key users are not IT people; they are the actual users who understand the way the customer does business. There is no extra overhead or incremental cost, because they are already part of the business. With these key users acting as process leads and primary contact points in the business, a partner such as Illumiti can take on the monthly application maintenance and support. There are many different skills needed, because ERP solutions typically involve several different functional modules addressing distinct business processes. Rather than having full-time in-house support, which is quite costly, Illumiti's application maintenance, enhancement and support model offers a fixed monthly fee for a selected service level guarantee and an hourly rate applied only to actual approved work performed on customer-initiated tickets, across all relevant solution modules. This makes it affordable, meaningful and effective for small and medium sized businesses to get the most out of their solution ERP right away, and for the long term.