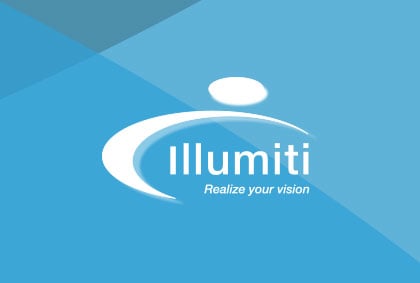 I recently came across an interesting study by Gartner Research discussing the impact of the Cloud on the future of ERP. In the "Adoption of Cloud ERP, 2013 through 2023"*, the Author indicates that a full 47% of those they surveyed plan to move the majority of their core ERP to the cloud within five years. Gartner also indicated that although only 2% had already done so, 26% of firms surveyed were planning on moving to the cloud within the next three years.
While this clearly points to acceptance of the cloud, there are many different versions of Cloud ERP. Some organizations want to move core elements of their ERP into the cloud, while others are choosing the middle ground of a "hybrid cloud" environment, which keeps core ERP functions on-premise while also utilizing multi-tenant public cloud systems to manage certain parts of their business. Regardless of whether you're considering a complete or hybrid cloud solution, here are some of the benefits of embracing some form of cloud ERP.
More focus on business, less on IT. Even if you're just using the cloud platform as a service, it means less time and effort focused on ERP-related network infrastructure and hardware, as well as data center operations. IT specialists can be refocused on high value services.
Faster, more cost-effective deployment. For Software as a Service (SaaS), this is particularly true if you can leverage a standardized solution with less customization. Because SaaS applications tend to be simpler, configuration is less complex, which lessens the need for high-value implementation team members – helping keep deployment costs down. However, you should keep in mind that a lower cost of deployment may not necessarily translate into a lower total cost of ownership in the long term.
Leverage composite solutions. With cloud based solutions, you can integrate components that are built, operated, updated and provided as a service by external parties; releasing you from the need to develop and constantly update them. This can include:

Address verification;
Credit vetting;
Online payment processing;
Integrating geospatial information into location-based visuals for plants, equipment and vehicles;
Inventory analysis and supply replenishment;
Document management;
HR, Customer and Marketing management functions;
Decision support through predictive analysis of transactional information; and
Many others…

Start small and grow. When you're not supporting the infrastructure, it's easier to start with a small footprint and increase capacity as needed, instead of building to support peak periods. For instance, with Infrastructure as a Service (IaaS), you can easily increase or decrease capacity to cost-effectively handle peak demand. As an example, if you're using Amazon Web Services, you can decide what capacity you want for the next 3 hours, and what capacity you want after that – allowing you to pay for peak only when needed.
Support Citizen Integrators. While you want to encourage innovation, business models have led to the evolution of Citizen Integrators (aka Citizen Developers): business users who need to implement new applications much faster than IT can deliver – and who often implement themselves. While Citizen Integrators can play havoc with traditional ERP systems and cause major IT challenges, a cloud solution facilitates the integration of additional cloud-based business applications, often without the chaos you'd have with an on-premise or legacy ERP system. Moreover, companies willing to work within the framework of a multi-tenant cloud solution – which is generally more standardized and restrictive than on-premise solutions – can benefit from greater empowerment of key business users while reducing the dependence on highly-experienced ERP consultants.
*Nigel Rayner. 2014. The Adoption of Cloud ERP, 2013 through 2023. Gartner Research.