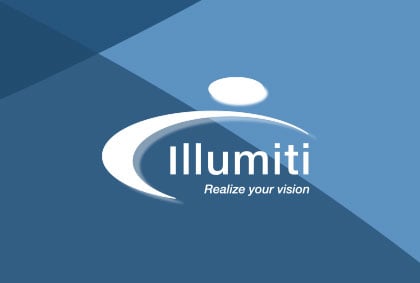 When considering a move to SAP S/4HANA, there are a number of questions that naturally arise. Key among them is often, "How does S/4HANA differ from my current ERP implementation?"
Understanding what S/4HANA can do for your business, as well as what gaps or changes there may be from your current system, can be a complicated process. The good news is that there are a number of free tools from SAP that can help assess these areas and make your journey forward easier.
SAP Readiness Check for SAP S/4HANA
The SAP Readiness Check for S/4HANA is a program that you can run in Solution Manager or directly in your current SAP ERP system. It analyses five critical areas:
Custom Code Analysis. Readiness Check assesses all custom aspects of your current ERP implementation, including references, enhancements and modifications, and provides details on whether your custom code is supported in S/4HANA.
Sizing Assessment. Based on your current ERP usage, the Readiness Check estimates total memory and disk space requirements for the S/4HANA database tables.
Fiori UX Recommendations. By looking at the transaction codes you run today, the Readiness Check suggests the best SAP Fiori apps that could benefit your organization moving forward, rated by potential usefulness.
This is a critical part of the tool, which compares the S/4HANA Simplification Database to your SAP ERP 6.x system to detect where system changes may have an impact. Based on transactions and table contents, it highlights what has changed in S/4HANA and how these changes will affect your organization.
Business Process Analytics. Finally, the Readiness Check reviews your active business functions and add-ons to see whether they are compatible with S/4HANA, and highlights any gaps.
Even if you are planning to move to S/4HANA at a later date, it can be helpful to run the Readiness Check now so you can understand and begin to plan around potential impact areas.
Business Scenarios Recommendation Report
Like the Readiness Check, the Business Scenarios Recommendation Report (BSR) uses your current ERP system usage to review the applicability of moving to S/4HANA, but goes into much greater detail. The in-depth BSR highlights specific areas of change or improvement, identifies where your organization will realize the greatest benefits from a transition, and ranks each area based on its relevance to your business needs. Given the level of detail granularity, the BSR can also be a great starting point for the development of your business case for S/4HANA. The BSR report is embedded in the more comprehensive SAP Pathfinder Report, however, due to the fact that you will need to run an Enhanced Early Watch Report, it can be useful to have a partner's help to run the process and review the results.
SAP Roadmap Viewer
As important as it is to understand the differences between your current system and S/4HANA, it's also critical to look forward to what SAP has planned for the future. The Roadmap Viewer provides a guided look into the future of S/4HANA and highlights areas relevant to your business that could be changed, updated or decommissioned in future versions. This data, as well as SAP's broader roadmap for the product, can be used to help guide the optimal timing for your transition to S/4HANA or identify areas where additional support may be required.
Additional Tools and Support
These are only three of the freely available SAP tools that can assist on your journey to S/4HANA. Another on the horizon is the newly announced Transformation Navigator, which looks to be a great tool to help support the development of a business case based on your current ERP, system usage patterns, and value drivers.
For more detail on these tools, or to discover how Illumiti can further help you on your journey to S/4HANA, please contact cdippell@illumiti.com