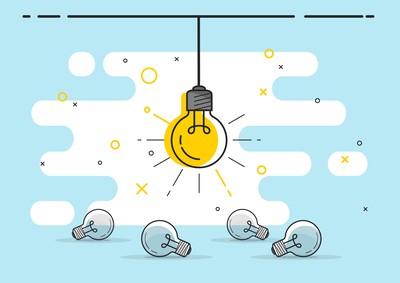 In Part 1, we looked at two examples in which SAP S/4HANA integrates embedded analytics with business processes—to solve fulfillment issues and create purchase orders against contracts. Beyond that, what embedded analytics types does SAP provide right out of the box, for both end users and technical staff? How do they come together with other SAP offerings to make a complete business intelligence solution?
For end users, one major embedded analytics tool is Multi-Dimensional Reports. In this drag-and-drop environment, you can run a list report based on certain selection criteria, drill down, move fields around, and build and save variants of the report.
Second are Smart Business KPIs grouped in Cockpits, which provide pre-configured information about different business areas—purchasing analytics, for example. By viewing charts, you can drill down into the details and have the business process interaction you need. To see which Smart Business KPIs apply to your company, explore the Fiori Library. We also suggest seeking advice from your systems integrator.
Third, Query Browser delivers queries on the data views that come with SAP S/4HANA. For instance, based on security, you can give finance user access to 15 queries delivered by SAP or by IT, using SAP data sets. Query Browser lets the user search for data and turn it into a downloadable Multi-Dimensional Report.
The fourth key analytics type for end users is Overview Pages, simplified dashboards that display cards of analytical information on functional areas. As an example, for procurement, there's an overview page for the buyer. All the metrics you need to manage your suppliers are there, from open purchase orders to how many have been delivered on time. As with Smart Business KPIs, you can drill down for more detail.
To support and provide data sources for all of this, IT users, developers and business analysts have access to a range of tools. The first is Custom Analytical Queries, which lets anyone who's a little more technical build queries from SAP S/4HANA views. After picking a data set, you choose selection criteria, viewable fields, parameters and sort criteria. Once you've created your query, you deliver it into the Query Browser for end users to access and run the reports they want.
As an IT user or even a business analyst, you can tweak performance indicators using KPI Modeler, the tool for creating Fiori tiles that contain KPIs. You might want to change when the number for off-contract spend turns from green to red to warn of an issue, or adjust the parameters for calculating that KPI.
Then there's the Analysis Path Framework, which enables you to take a visual journey through analytics, as opposed to a Query Browser view of raw data. With help from IT, end users can build their own data visualizations.
Now, let's take a holistic view of SAP S/4HANA as a complete BI solution. For end users, analytics like Multi-Dimensional Reports, Query Browser and Smart Business KPIs are embedded in the system. At the same time, if you've bought a Business Objects licence, you get access to visualization tools like SAP Lumira or SAP Web Intelligence that lets you format financial statements and add your logo, or you might do the same with Analysis for Office, SAP's Excel-based software. All of these so-called desktop applications connect in real time to the S/4HANA database, with more power around formatting, broadcast capabilities and so on.
There's also SAP Analytics Cloud, a cloud solution for such ad-hoc reporting capabilities. You can leverage this platform to replace most and eventually all of the capabilities you currently have in Business Objects.
As an IT or other key user, you have the power to build custom analytical queries, create models and do KPIs. And if you want to build sophisticated dashboards, don't forget about SAP Lumira Designer (or soon you will also be able to use SAP Analytics Cloud Application Design for this).
Meanwhile, KPI Modeler supports the performance indicators accessed by the end user, and Custom Analytical Queries are fed into Multi-Dimensional Reports. A designer or systems integrator can add new custom fields to the data sources that everyone in the organization accesses to build Multi-Dimensional, Business Objects or SAP Analytics Cloud reports.
Thanks to machine learning and the abundance of data available today, SAP S/4HANA now also includes predictive analytics right out of the box, either applying your own predictions in the SAP Analytics Cloud tool or using those embedded into the S/4HANA application itself. For example, by comparing actual and predicted results, an algorithm can determine the likelihood that a quotation will be converted into a sales order. This is where analytics is heading: what's the best that can happen, and how can we make it happen?