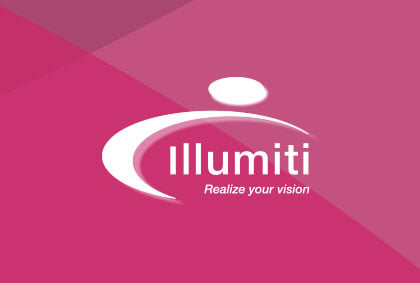 An ERP system is a critical component of the smooth operations of today's business—but some customers are wondering whether an upgrade to SAP S/4HANA is worth the trouble.
While many organizations are considering moving to S/4HANA within the next five years, multiple barriers can pose an impediment to upgrades. Uncertainty over total cost and lack of a supporting business case rank as top reasons why companies have yet to move from their current system. Yet, for many, the reason for hesitation is far simpler: uncertainty over how S/4HANA differs from previous SAP ERP systems, what it offers, and how it can benefit the business.
So what is SAP S/4HANA and why is it a game-changer for so many organizations?
SAP S/4HANA is a next-generation business suite built to support companies' activities in a digital age. Built on the HANA in-memory platform, S/4HANA enables real-time connections across lines of business, and gives users access to critical business information faster and more efficiently. SAP's extensive list of cloud-based applications can enhance and expand functionality beyond the S/4HANA digital core, including integration of Internet of Things, eCommerce, and more.
SAP have made considerable technical and structural improvements in S/4HANA over prior systems. Not only does HANA's in-memory architecture deliver instantaneous responsiveness, but it has also enabled SAP to restructure the ERP solution from the ground up. S/4HANA's simplified data structures reduce duplication and redundant tables, and create a "single source of truth" for reporting that reduces the likelihood of errors. These changes have also made it easier to write code and run reports. (It is worth noting, however, that SAP made these evolutionary structural changes while still providing the capability to do a migration without re-implementation by enabling views referring to all of the old structures.)
The solution's streamlined architecture has also enabled SAP to bring diverse functional areas back into the core solution, including SRM, CRM, and SCM products, considerably reducing integration issues. However, customers should also be aware that some of the "classical" functionality in existing ERP suites may not yet be part of S/4HANA (such as the Equipment and Tools module), and are instead in the interim delivered through compatibility packs. There are also some non-supported functionalities, including duplicated capabilities (such as credit management) and no longer used functions, a full list of which can be found in SAP's Simplification List.
From a user perspective, S/4HANA provides a breath of fresh air via SAP's award-winning Fiori 2.0 interface. For the new HTML5 transactions and analytics this interface creates a role-based, people-centric view that works on any device, including a smartphone or tablet. This means that each user type has easy access and quick line-of-sight to relevant data, regardless of location, with embedded workflows and decision support.
Yet where S/4HANA truly stands out from its predecessors is in the way that its technological innovations can be used to support a smart business transformation. For example, S/4HANA provides the ability to create an exception-based management environment that helps identify the KPIs where attention is most needed to improve company performance. S/4HANA also has a suite of smart tools with embedded analytics and, through machine learning, the ability to simulate and predict user behaviour and outcomes. These are potentially revolutionary tools that can change the way you run your business for the better.
Of course, this only scratches the surface of what S/4HANA offers and its potential impacts. For more on the ways that S/4HANA can be deployed and high-level transition scenarios, please see our next blog. Or, for a more in-depth view, please sign up for Illumiti's complementary webinar series, in which we take a look at the differences between S/4HANA and your current ERP, how to develop a business case for S/4HANA, and how to create an implementation roadmap for your organization.