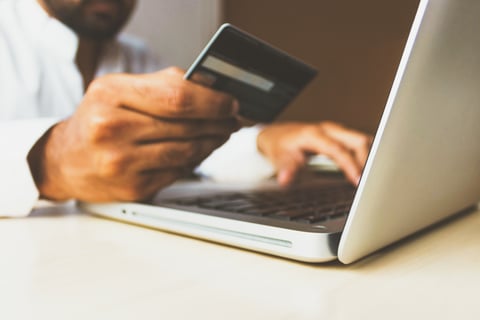 Since the beginning of the COVID-19 lockdown, a dramatic surge of online activity has forced many companies to re-evaluate their online presence: either improve e-commerce capacities or scramble and ramp-up to meet the immediate needs of existing and potential customers. As a result, it's safe to say that small and midsized businesses, in particular—those most vulnerable to the economic impact of the pandemic—will need to focus more on their online selling capabilities: to cater to new and existing online customers and to establish a competitive advantage now that the brick-and-mortar retail experience is fading.
By not shifting toward and prioritizing a digital-first mindset now could be catastrophic to many businesses, as we've already experienced.
So, how can your company approach the challenges of our current state of affairs? And how can you effectively utilize SAP® Business One as part of your digital shopping cart?
Get SAP® Business One Working for You
During a recent webinar in partnership with Focused Impressions (now available on-demand and accessible via the link provided below), we showed viewers the value of integrating SAP Business One and how it can deliver your business the accurate, real-time data it needs to create a self-service portal for immediate payment.
The advantages of running an integrated, certified cloud solution on SAP Business One?
No lengthy development times!
Get your business running e-commerce quickly and easily!
Use just one platform for B2C and B2B and automate end-to-end business processes!
Capture your business information in a single, scalable system with real-time insights!
Access information with a reliable mobile app!
Establish a shopping experience for all of your customers!
Improve customer satisfaction!
e-Commerce: Your Business Needs It Now More than Ever
While e-commerce is nothing new, it has been a challenge to get many smaller-sized businesses to sell online and to establish a focus on selling digitally. But sometimes it takes a pandemic to illustrate the importance and value of e-commerce. With a robust shopping cart platform and integration capabilities for popular applications like Amazon, Wayfair, Shopify, and so many more, your company will be ready to improve warehouse management and inventory tracking, accelerate financial processes, improve delivery capabilities, enhance CRM functionality, and make better decisions that will save your business time and money.
Realize the ease-of-use, affordability, and process-driven efficiencies that can be achieved with seamless integration of SAP Business One with a leading e-commerce platform like FocusPoint or other platforms like Amazon, Wayfair, Shopify and so many more.
Get onboard with Illumiti and SAP, and start generating online sales today!
I'll get straight to the point:
Built-in integration with SAP tools!
Best-in-class e-commerce solution like FocusPoint or an existing e-commerce platform of your choosing.
Save time and money by managing all your data in one central database.
Out of the box integration and a low-cost model for quick and easy implementation!
Absolute assurance—you're working with the right industry experts!
Here are just a few of the many e-commerce platforms SAP Business One can integrate with:
Now is the time to take advantage of digital commerce and to augment your existing offerings with an e-commerce solution on your side: a digital mindset moving your business forward. To help you get started—whether you're e-commerce-ready or new to online sales—we'll show you how to integrate any platform with SAP Business One. Take a look at a recent webinar, and better prepare to drive growth in challenging times.
Thank you for taking the time to read.